Dr. rer. nat. Karsten Kruse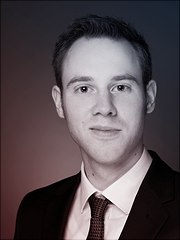 Photo: Karsten Kruse
Post Doc
Address
Hamburg University of Technology
Am Schwarzenberg-Campus 3
21073 Hamburg
Office
Room: E 3.082
Contact
Abstract
Information are coming soon!
Talks/Poster
09/2020
DMV Annual Meeting 2020 Online-Conference, Chemnitz (GER):
"Series representations in spaces of vector-valued functions via Schauder decompositions"
07/2019
IWOTA 2019, Lisbon (Portugal):
"Subordination for bi-continuous semigroups"
05/2019
Austauschtreffen AK Mathe Digital, Hannover (GER):
"Digitale Prüfungen"
02/2019
GAMM 2019, Vienna (Austria):
"Solvability of the inhomogeneous Cauchy-Riemann equation for weighted smooth vector-valued functions"
01/2019
BH2KS 2019, Hamburg (GER):
"Parameter dependence of solutions of the Cauchy-Riemann equation on spaces of weighted smooth functions"
07/2018
Function Spaces XII, Kraków (Poland):
"The approximation property for spaces of weighted differentiable functions"
07/2018
Paweł Domański Memorial Conference, Będlewo (Poland):
"Extension of weighted vector-valued functions"
07/2017
Banach Spaces and Operator Theory with Applications, Poznań (Poland):
"Tensor products of vector-valued weighted functions"
06/2016
11. Ingenieurpädagogische Regionaltagung 2016, Hamburg (GER):
"Konzeption von Online E-Assessment-Übungen für Mathematik-Kurse mit Elementen aus der Technischen Mechanik"
06/2015
Workshop on Functional Analysis Valencia 2015, Valencia (Spain):
"Fourier and Laplace transforms for hyperfunctions"
09/2014
DMV-PTM 2014 Joint Meeting, Poznań (Poland):
"Vector-valued Fourier hyperfunctions"
06/2013
35. Nordwestdeutsches Funktionalanalysis Kolloquium, Düsseldorf (GER):
"Vektorwertige Fourier-Hyperfunktionen"
Publications
1.  Karsten Kruse (2021): "Series representations in spaces of vector-valued functions via Schauder decompositions", to appear in Mathematische Nachrichten 294(2), DOI: 10.1002/mana.201900172
2. Karsten Kruse (2020): "Vector-valued holomorphic functions in several variables", Functiones et Ap- proximatio Commentarii Mathematici 63(2), DOI: 10.7169/facm/1861
3. Karsten Kruse (2020):" Weighted spaces of vector-valued functions and the ε-product", Banach J. Math. Anal. 14(4), DOI: 10.1007/s43037-020-00072-z
4. Karsten Kruse (2020): "Parameter dependence of solutions of the Cauchy-Riemann equation on weighted spaces of smooth functions", RACSAM 114(141),  DOI: 10.1007/s13398-020-00863-x
5. Karsten Kruse (2020): "On the nuclearity of spaces of weighted smooth functions", Annales Polonici Mathematici 124(2), DOI: 10.4064/ap190728-17-11
6. Karsten Kruse (2019): "The approximation property for weighted spaces of differentiable functions", Banach Center Publications 119, DOI: 10.4064/bc119-14
7. Karsten Kruse (2019): "The Cauchy-Riemann operator on smooth Fréchet-valued functions with exponential growth on rotated strips", PAMM 19(1),  DOI: 10.1002/pamm.201900141
8. Dennis Gallaun, Karsten Kruse, Christian Seifert (2019): "Adaptive elektronische Übungs- und Prüfungsaufgaben in Mathema- tik mit hochwertiger Bewertung", In: Schott, D. (Ed.) Proceedings 15. Workshop Mathematik in ingenieurwissenschaftlichen Studiengängen Rostock-Warnemünde 2019, Wismarer Frege-Reihe, Vol. 02/2019, ISBN: 978-3-947929-12-2
9.Karsten Kruse, Christian Seifert (2018): "Implementing Computer-assisted Exams in a Course on Numerical Analysis for Engineering Students", In: The Department of Physics and Mathematics, Coimbra Polytechnic - ISEC, Portugal (Ed.) Proceedings of the 19th SEFI Mathematics Working Group Seminar on Mathematics in Engineering Education. ISBN: 978-2-87352-017-5
10. Karsten Kruse, Leo Dostal, Mirjam S. Glessmer, Natalia Konchakova, Christian Seifert (2017): "Conception of online e-assessment exercises for math courses with elements from mechanical engineering", In: Gudrun Kammasch, Henning Klaffke, Sönke Knutzen (Ed.) Technische Bildung im Spannungsfeld zwischen beruflicher und akademischer Bildung, Wege zu technischer Bildung – 11. Ingenieurpädagogische Regionaltagung 2016. DOI: 10.15480/882.1394
11. Mirjam S. Glessmer, Christian Seifert, Natalia Konchakova, Leo Dostal, Karsten Kruse (2016): "Providing Opportunities for  Individual Practice and Assessment in a Large Undergraduate Mathematics Course", In: P. Kapranos (Ed.) International Symposium on Engineering Education – Interdisciplinary Engineering – Breaking Boundaries. ISEE 2016 Conference Proceedings, DOI: 10.15131/shef.data.3507380.v1
12. Mirjam S. Glessmer, Christian Seifert, Natalia Konchakova, Leo Dostal, Karsten Kruse (2016): "Individualisierung von Großveranstaltungen. Oder: Wie man Ingenieurstudie- renden die Mathematik schmackhaft macht", In: W.D. Paravicini, J. Schnieder (Hrsg.) Hanse-Kolloquium zur Hochschuldidaktik der Mathematik 2015: Beiträge zum gleichnamigen Symposium am 13. & 14. November 2015 an der Universität zu Lübeck. wtm-Verlag, ISBN: 978-3-95987-019-1