Graduiertenkolleg 2583
Graduiertenkolleg 2583
1 April 2020, by Webmaster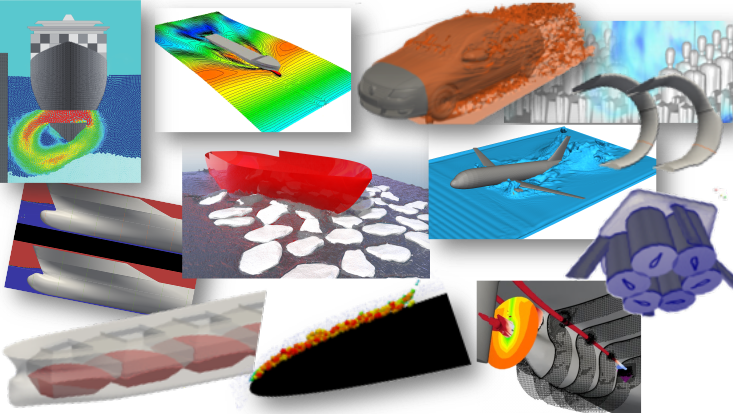 Photo: TUHH
Deutsche Forschungsgemeinschaft bewilligt Graduiertenkolleg von UHH und TUHH
1. April 2020
Im Zentrum des Graduiertenkollegs (GrK) "Modellierung, Simulation und Optimierung mit fluiddynamischen Anwendungen" steht die Verbindung von Ansätzen aus der Mathematik in den Bereichen Modellierung, Simulation und Optimierung mit relevanten Anwendungen aus Klimaforschung und Meteorologie, Ingenieurwissenschaften und Medizin. Das GRK wurde gemeinsam von der Universität Hamburg und der Technischen Universität Hamburg beantragt.

Das Graduiertenkolleg "Modeling, Simulation and Optimization of Fluid Dynamic Applications" verfolgt das Ziel, junge Wissenschaftlerinnen und Wissenschaftler in den mathematischen Disziplinen Modellierung, Simulation und Optimierung (MSO) ganzheitlich und anwendungsorientiert auszubilden. Die Ausbildung und Forschung folgen dabei dem Leitmotiv "Mathematik treibt Anwendungen — Anwendungen inspirieren Mathematik" und liefern maßgeschneiderte MSO- Ausbildungskonzepte und Methoden für die simulationsbasierten Anwendungen. Gleichzeitig wird das GRK durch Fragestellungen inspiriert, die aus komplexen fluiddynamischen Anwendungen erwachsen. Die Wissenschaftlerinnen und Wissenschaftler werden relevante Fragestellungen aus den Anwendungsbereichen Klimaforschung und Meteorologie, Flugzeug- und Schiffbau sowie Medizin adressieren. Dabei sollen die konkreten Anwendungen mithilfe mathematischer Ansätze vorangetrieben werden, während diese durch die bei der Anwendung gewonnenen Einsichten weiterentwickelt werden sollen.

Sprecher des Graduiertenkollegs ist Prof. Dr. Armin Iske vom Fachbereich Mathematik der Universität Hamburg, stellvertretender Sprecher ist Prof. Dr.-Ing. Thomas Rung vom Institut für Fluiddynamik und Schiffstheorie der Technischen Universität Hamburg. Die Finanzierung der Deutschen Forschungsgemeinschaft (DFG) von 3,1 Millionen Euro trägt das GrK ab April 2020 für zunächst viereinhalb Jahre. Am GrK sind das Universitätskrankenhaus Eppendorf (UKE) sowie das Max-PIanck-Institut für Meteorologie (MPI-M) beteiligt. Das Graduiertenkolleg wird in das Lothar Collatz Zentrum für Wissenschaftliches Rechnen eingebettet.

Graduiertenkollegs
Graduiertenkollegs sind Hochschuleinrichtungen mit einem thematisch fokussierten interdisziplinären Forschungsprogramm auf internationalem Niveau. Ziel ist die Qualifizierung von Nachwuchswissenschaftlerinnen und Nachwuchswissenschaftlern. Graduiertenkollegs werden von der DFG für maximal neun Jahre gefördert.
Für Rückfragen:
Prof. Dr. Armin Iske
Fakultät für Mathematik, Informatik und Naturwissenschaften
Fachbereich Mathematik
Tel.: +49 40 42838-5264
E-Mail: armin.iske@uni-hamburg.de